Posts Tagged 'tradition'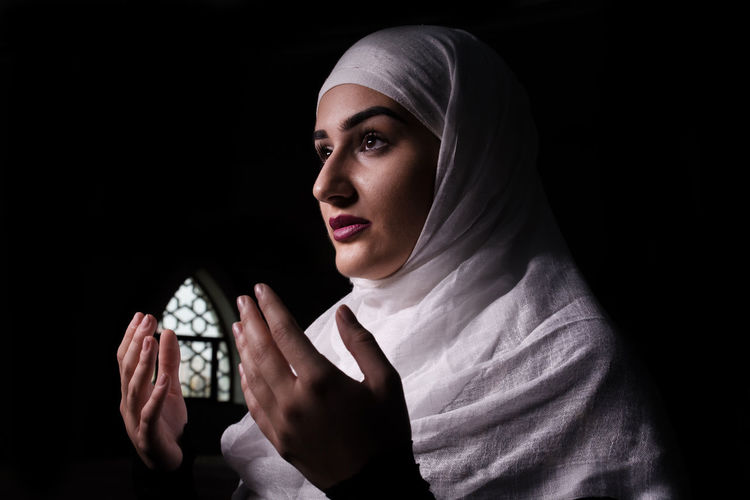 Praying to be rewarded isn't supplication
Passion  isn't trade of one's love sensation
Ardor  is  purely pleasing and flattery now
Faithfulness isn't ritual and tradition now
Birds  controlled in infancy to fly in the air
Grown up  birds  hence  flop to fly in the air
It's bygone time I much-loved  life's  verve
heart now discard life's  delightful verve
Anytime  missing the fragrance of thy love
Is a moment  having no verve of thy love
My friends and foes both agree  with me
Razia  has no grievance against anyone
Even if we break the tradition
For being getting forlorn
Refrain from loving; then–?
Will there be no rain again??
Weathers won't transform?
No funfair no amusement ever again?
Will the rain never downpour again ?
Missing someone madly
Will love come to an end?
Will the birds never chant again?
The butterflies will never flutter
On blossoming flowers again
Won't kids chase butterflies again?
The partridge, to reach the moon
Will fail to remember its direction
Stars will not twinkle in the sky to show
Gentle wind will not enliven the garden
Rising   sun rays won't caress flowers
The sunrays that sang melody on sea shore
Will no longer hum, thus travelers will mislay
Live and stride aimlessly astray losing their way,
Will fade away unnamed, no one to moan
No one to shed tears in memory, No one to groan
Will the eyes gaze into environs?
After that afar beyond the horizon
Or to search for the hidden away fortune
What if we break the tradition?
For being getting forlorn
Refrain from loving; then–?
 We breathe life the way we like
Or breathe our very last breath
Is no one's apprehension then!
محبت چھوڑ بھی دیں ہم
[ایک نظم]
چلو گر تنگ آ کر اک روایت توڑ بھی دیں ہم
محبت چھوڑ بھی دیں یم
تو کیا ہوگا۔۔۔۔۔؟
زمیں پر مومسموں کا
پھر کبھی میلہ نہیں ہوگا
نہ برکھا ویسے برسے گی
کہ دل تڑپے کسی کو یا د کرکے پھر
محبت ختم ہوگی کیا۔۔۔۔۔۔؟
گُل و بُلبُل کے قصے
پھر نہیں دۃُرائے گا کوئی
نہ تتلی پھول پر رقصاں کبھی ہوگی
نہ بچے صحن گُلشن میں
بس اک تتلی پکڑنےکےلئے
بے چین یوں ہونگے
چکوری چاند کی چاہت میں
رستہ بھول جائے گی
نہ تارے جھلملا ئیں گے
فلک پر راہبر بن کر
صبا پھر کیا کرے گی آ کے گُلشن میں
طلوُع ہوگا جو سورج
اُس کی کرنیں گُل نہ چومیں گی
لب دریا ہوا جو قصہ مہرو وفا کا
گایا کرتی تھی نہ گائے گی
مُسافر راہ چلتے راہ سے بھٹکیں گے گم ہونگے
جئیں گے پھر یونہیں
بے نام سی  اک زندگی
شاید مریں گے تو بھی
کوئی آنکھ نہ آنسو بہائےگی
محبت ہی نہ ہوگی
جب بھلا آنسو بہیں گے کیوں
مگر آنسو بہیں نہ پھر
بھلا آنکھیں کریں گی کیا ۔۔۔؟
محظ تکتے ہی رہنا دُور تک
خالی خلا میں کیا مقدر میں لکھا ہوگا ۔۔۔۔؟
روایت توڑ بھی دیں ہم
محبت چھوڑ بھی دیں ہم
جئیں پھر ہم کسی کو کیا۔۔۔؟
مریں گے تو بھی کیا ہوگا۔۔۔؟
انور زاہدی
Tags:
Anwer Zahidi
,
BIRDS
,
butterflies
,
forlorn
,
horizon
,
last breath
,
love
,
memory
,
moon
,
rain
,
tradition
Charpai literally means four legs—- char means four and pai means legs.
It's a simple framed structure held together by the four vertical wooden parts and four horizontal parts by a simple ten on- mort ice joint.
It is a traditional wooden bed; consisting of a wooden frame bordering a set of knotted ropes. It is commonly used in the  subcontinent. In Punjabi and Saraiki languages, it is called a Manjaa or Manji and in Sindhi and Saraiki it is called a Khatt, Khatt
It is an object that is economical, friendly, simple and easy to carry and very suitable in a tropical country like Pakistan.
The gap that's formed of this frame work is filled with the weave. The weave is mostly of coir & is easily available in Pakistani local market. But now-a-days metal and plastic versions are also accessible.
There are people specialized in this job. They buy the frame components and the rope from the market, come to your home with their own kit of tools required for the job and assemble it. The weave holds the frame together. Charpai is a culture in itself
Most of my memories of charpai are from the villages I have lived with my husband being in armed forces.  He was transferred to different places from urban to rural areas so en enjoyed all seasons, places and beautiful colors of life of my homeland.
The earliest memory goes back to my childhood days.  We had many charpoys in our home. When the charpai is new, the weave is tight. Because of its tightness we loved to jump over it like a trampoline and whenever our feet got stuck in the weave, it bruised, since the coir was new and rough hence we moaned.  If it gets loosened it is easy to tighten it again. it is good for health too as air passes through the holes and sweat doesn't damages our skin
In summers especially charpoys were set in courtyard for each family member to enjoy fresh cool air at night. I loved to lay on it and count the stars. It was so peaceful, just lying down on it to feel the cool breeze passing and caressing the back under the charpai without any bed sheet spread on it.
Now, it's moving from the villages to the urban areas. These can be seen at various theme restaurants.  Some people like to bring in the basics from their roots into the new lifestyle. When elite class uses anything it becomes fashion and its cost goes high too. So it's gaining popularity and position in modern era also.
This piece of furniture inspired the London based designer couple Doshi and Levien to design a range of contemporary charpoys.
Photos will show how charpoys are used at different places